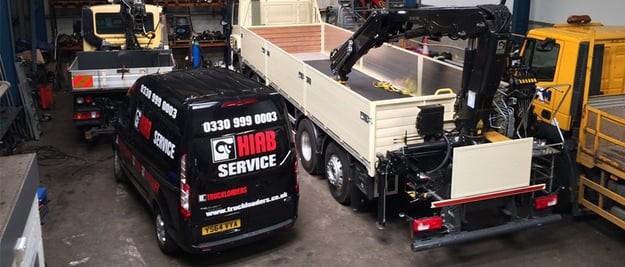 Great news for HIAB crane operators: HIAB have extended their standard warranty for products and components from one to two years. HIAB cranes are already the best truck mounted cranes on the market. This new extended warranty makes them even better value for money, insuring your kit against mechanical failure for an even longer warranty period.
HIAB Cranes Get Even Better
Even better than the extended cover is the vote of confidence this signifies from HIAB itself. The clear indication is that the manufacturer does not expect widespread mechanical failure within two years. How many other crane manufacturers can show that level of confidence? Having worked with HIAB equipment for many years now, we can testify to the reliability and quality workmanship demonstrated in their cranes. We have also noticed that HIAB kit gets better with every successive release. The performance parameters increase, energy efficiency improves and faults become rarer and easier to fix.
This is good news for any building merchant or construction SME looking to invest in a reliable loader crane that isn't going to let you down on the job. HIAB is now the clear investment choice.
What Is Covered?
The two-year warranty covers all new HIAB cranes.
Products & components


Paintwork


Internal & external seals


Flexible hoses
Warranty Exceptions
The crane must be maintained as per the manufacturer,s recommendations and is subject to a 1year inspection by an HIAB authorised service centre.
There are some exceptions to the two-year warranty, but these are mostly positive. Structural steel components are covered for longer than two years:
Three years for cranes without lift counts


Five years for cranes with lift counts
Maintenance, Spares & Servicing From The East Midland's HIAB Crane Specialists
For more information about manufacturer's warranty details, or advice about choosing the right HIAB service plan for your business, please get in touch by phone on 0330 999 0003, or by email on service@truckloaders.co.uk. With the best selection of HIAB parts and spares in the East Midlands, we can service, test and repair any model of loading crane – keeping it in great working order for many years to come.