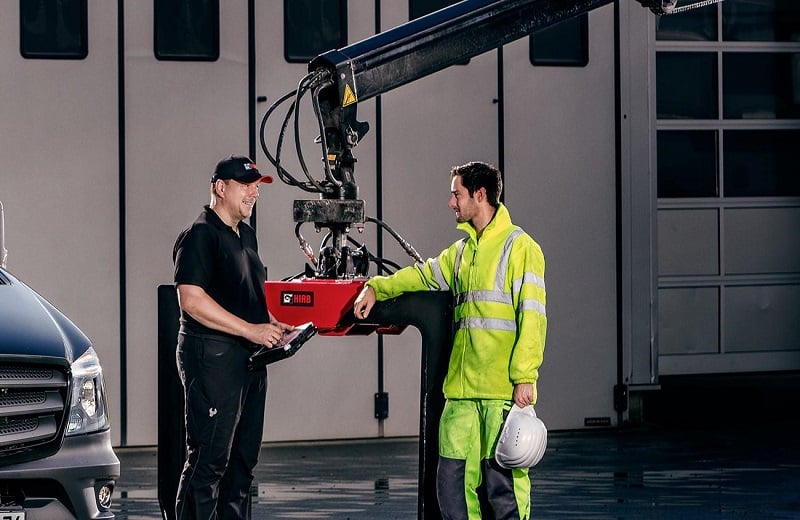 LOLER testing is a legal requirement enforced by Health & Safety (HSE) inspectors. The government takes Health & Safety very seriously and it is quite obvious that machinery used in the workplace has potential to cause accidents and injury. LOLER focuses on the safe operation of lifting equipment, which can range from patient hoists in care homes to cranes on ships. This article looks specifically at truck loaders and what LOLER means for owners, employers, employees and members of the public.

Why Is LOLER Important?
Lifting equipment represents a risk to public and operators because the booms, hoists and the loads themselves move about and could come loose or otherwise cause damage and injury. LOLER aims to minimise the risk of permitting faulty equipment to be used. It strives to ensure that operators are trained to suitable levels of competence and plan each lifting operation carefully.
LOLER addresses four elements of safe usage:
Personnel – capability and training
Planning and organisation – thinking through lifting operations before starting
Equipment – markings and load limits
Inspections – regular, thorough, and carried out by competent persons

Why The LOLER Focus On Planning & Organisation?
Every lifting operation presents different challenges and risks. The location, environment and weather conditions must be taken into account when assessing the risks, as well as the load itself and what manoeuvring and manipulation is required during lifting. Routine lifting operations, such as forklift operations, are considered to be relatively simple and require minimal planning. Complex operations at the other end of the scale may require lengthy formal planning and risk analysis. There is no one-size-fits-all process.

What Is LOLER Testing For HIAB Cranes?
Think of it as a MOT for truck loading cranes. It is not part of regular servicing but rather a separate, government mandated, annual inspection. It must be carried out by a "competent person" which means an accredited engineer who is thoroughly familiar with the type of HIAB.

What Happens During LOLER Testing?
The requirements and follow-up actions are described in this HSE leaflet to guide employers. Essentially, the competent person carrying out the examination is responsible for compiling a checklist for that specific piece of equipment. The examiner must also record any observations in writing and submit them to the responsible role holder. In the case of serious defects that may be likely to lead to imminent accident or injury, the examiner is legally bound to inform the HSE immediately.

LOLER Testing Made Simple
At Truck Loaders, we offer fast and cost-effective LOLER testing in addition to regular servicing, and we keep a comprehensive range of HIAB spare parts always in stock. Free guidance on how to keep your crane safe and LOLER compliant can be found in our free guide: How To Find & Diagnose Hiab Crane Faults.