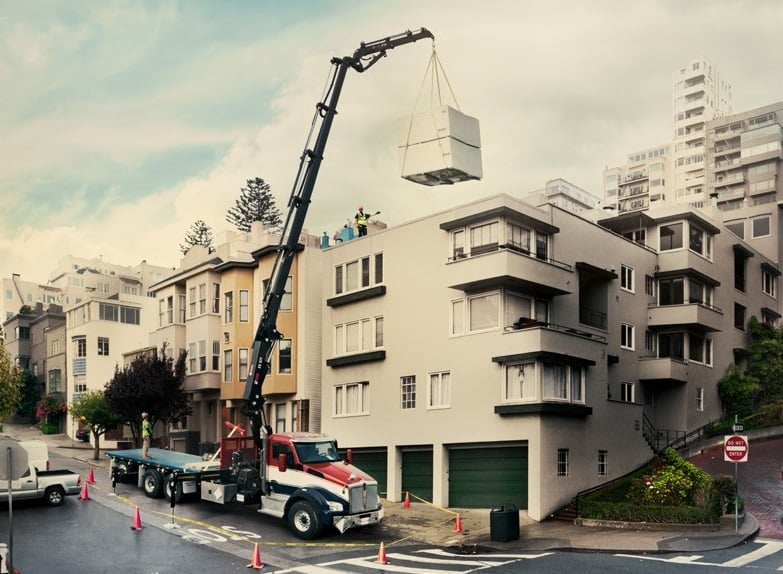 Many establishments offer HIAB crane servicing. Assuming that you are engaging a reputable HIAB accredited service centre then your expectations are governed by HIAB's own exceptionally high standards for servicing HIAB machinery. Service engineers will have been through HIAB's training program and taught how to approach each service in a thorough and professional manner.
Checklists
Simplicity of organisation is always the key to a successful servicing. That's why the best service centres utilise checklists to guide the engineer through the best practice process. See, for example, the set of "HIAB servicing guidelines" for an HIAB crane.
LOLER Examination
Many customers combine the annual mandatory LOLER expert examination with the annual service. It's a logical fit and minimises the vehicle downtime. Any observations noted during the examination can be added to the service work if authorised by the owner. This additional work may attract extra cost, naturally. It may also require a second LOLER examination if the first one resulted in failure. However, a failed LOLER examination may invalidate insurance, for example, or may be serious enough to represent a hazard and therefore should not be tolerated and must be corrected.
What Is Tested During A Routine Annual Service?
Depending on the type and model any or all of the following procedures may be carried out by your service engineer:
Mechanics – your engineer will perform a thorough visual and tactile examination of the mechanical operation of your HIAB. This includes checking for cracks and loose bolts or pins as well as running the equipment through its paces.
Hydraulics – the various components and fluid transit system will be visually examined to detect any potential flaws. Then fluid level, cleanliness, filters and seals will be examined and topped up or replaced in accordance with the recommended steps in the service manual. Finally, your engineer will operate the equipment again to ensure it is in perfect working order and running at the correct speed.
Electrical – all control boxes are checked for cleanliness and correct operation. Circuits that control sensors, alert lights and alarms are all individually checked to ensure the appropriate functionality is operating correctly.
Signage – where it is important, all signs, stickers and decals are checked to ensure full readability is still present. Items that are overly worn or damaged are replaced.
How Much Does A Service Cost?
A basic annual service depends on your HIAB type and model and we will be happy to quote you the current rate, as well as for a LOLER examination.
Professional HIAB Crane Maintenance
Preventative maintenance as described above for a routine service goes a long way to avoiding unexpected failures between services. Inevitably, these will occur. When they do, it is important to be able to quickly examine the error codes detected by the system. Download our free guide How To Find & Diagnose HIAB Crane Faults and keep it in the cab so you can quickly refer to it when the need arises.