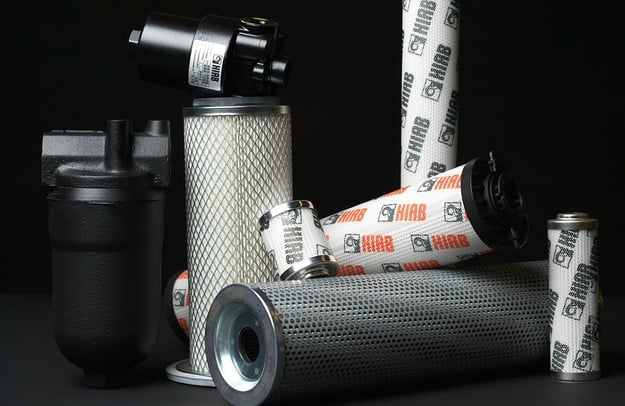 To function efficiently, HIAB cranes rely on a wide range of parts working together smoothly. HIAB manufacture high end equipment, with a suite of advanced sensors, control systems and durable structural components. There are plenty of unbranded spare parts available for operators looking to save a bit of money on HIAB parts and some shortcuts you can take on maintenance – but this is not something we recommend.
Many of the emergency repairs we are called out to are the result of incorrectly fitted or poorly maintained HIAB parts, or of low quality imitation components not being up to the job.
The following are the six biggest mistakes you really want to avoid when ordering HIAB parts:
1) Not Providing The HIAB Serial Number
To ensure you get the right parts you need two vital pieces of information:
The model of the crane AND
The serial number of the crane
The number one mistake people make is to assume that knowing the model of the crane is enough. This unfortunately isn't the case, as parts are being updated all the time. Newer components can be slightly different to older models, even on the same type of crane. We've dealt with people who have ordered a part for the same model of crane they purchased five years ago, only to find the part had changed and was no longer compatible. So you shouldn't assume that the part you need will be the same as one you've ordered before, even if that one worked fine. Providing the model and serial number allows us to research the build specs for when your crane was built, so we can ensure the parts are correct and will fit your crane.
2) Purchasing Generic or Imitation Steel Components
HIAB cranes are extremely robust, with high quality, premium tensile steel components that allow the machine to operate under challenging working conditions. Structural failures are rare, but if you need replacements for any of your structural components, please ensure you order through an approved HIAB service and repair company. Using non-manufacturer approved parts opens you up to the risk of further failure and potentially dangerous accidents.
3) Not Replacing Slide Pads & Filters Regularly
Filters and slide pads are important consumable products that help boost the performance of your kit while extending its working life-cycle. Filters prevent dust particles and dirt from damaging sensitive electronic components. When filters become clogged it can affect the accuracy of your machine. Slide pads play an important role in limiting wear and tear by reducing friction between sliding frames. This decreases structural stress. Slide pads have to be tested and replaced on a regular basis. Not doing so can result in loss of precision and increased risk of damage to internal components through vibration and excess heat.
4) Not Pressure Testing Your Hydraulic Cylinders
HIAB hydraulic cylinders are essential parts for maintaining load strength and handling accuracy. Genuine HIAB parts are rigorously pressure tested to guarantee high reliability levels. However, cylinders do eventually wear out through heavy use and should be tested regularly as part of a planned preventative maintenance (PPM) schedule. When a hydraulic cylinder needs replacing, please only use HIAB approved parts, as HIAB cylinders are calibrated to work with specific models of crane. Using a generic part may affect the performance of your machine.
5) Not Calibrating Your Electrical Sensors & Indicators
HIAB cranes have advanced control panels that include a wide range of important electrical sensors and indicators. These sensors allow operators to accurately control the movement of the machine, and also indicate faults through a system of fault codes. It is extremely important that the sensors are maintained and calibrated correctly. If they are not, you risk losing control of your crane, potentially leading to accidents. The accuracy of the machine's fault detection system may also be compromised.
6) Not Using Genuine HIAB Control Systems
HIAB control systems have very few rivals on the market. They are well-known for their quality, accuracy and reliability. HIAB's commitment to innovation brings ever more cost-effective and productive machines onto the market each year. Using genuine, manufacturer approved control systems ensures the highest levels of productivity for your crane. This is placed in jeopardy by using generic replacements, as it is unlikely they will be made to the same high production standards.
Understanding Your HIAB Truck Loading Crane
To get the best use out of your plant, it helps to have access to high-quality, genuine HIAB parts and expert HIAB engineers to carry out regular maintenance. At Truck Loaders we can provide a local servicing, repair and testing facility along with a full UK- wide parts service. To discuss your requirements and for a competitive quote, please call us today on 0330 999 0003.
You may also like to download our free Guide To HIAB Fault Codes, which discusses diagnostics, servicing and parts ordering in further detail. Click here to access your copy.