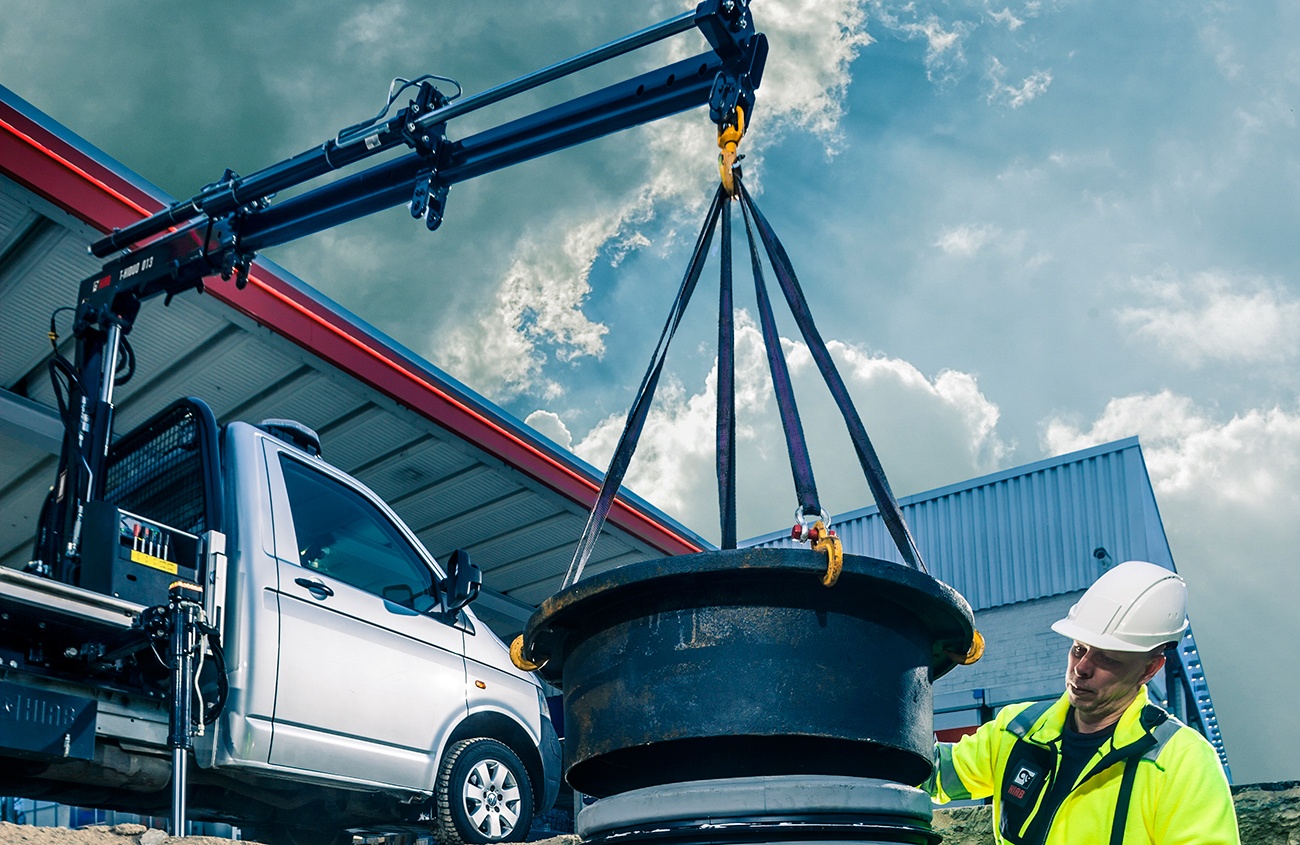 Somebody asked us the question recently – which is best: corrective or preventative maintenance for my lifting equipment? Let's look at what both of these entail and then try to answer the gentleman's question.
Corrective Maintenance
There are several types of maintenance that fit under the heading of Corrective, if only because that are not classified as Preventative"
Remedial
Something will break or wear out from time to time even with the best preventative care program. Accidents will happen and cause damage that requires urgent attention.
Retrofit
Retrofits are a fairly easy and cost effective means of adding up-to-date technologies and features and to your lifting equipment. It frequently happens that the usage profile for a piece of lifting equipment changes after a few months. Some new requirement is highlighted, which was not considered when the crane was purchased. This can be easily done by a competent HIAB accredited service centre like Truck Loaders.
Customise
Customisations and modifications like this one occasionally pop up as operational usage highlights an enhancement that could bring in more business or greatly increase productivity and loading/unloading times.
Upgrade
HIAB supply a range of kits to carry out planned upgrades, usually within the first year after purchase. Call us to find out more and what may be available for your model.
Preventative Maintenance
A regular scheduled crane service is like the annual MOT for your car. It's a critical component of your overall fleet management program and it goes a long way to ensure that none of your lifting equipment gives you a nasty and unexpected shock through neglect.
Service Manual
Of course, periodic LOLER thorough examinations are mandatory in any case but a maintenance schedule is equally important to keep your equipment performing in tip top condition. During a crane service, our engineers check a great number of mechanical and hydraulic aspects of your crane's performance. Many of them are detailed in the user's service manual that comes with your crane but we also utilise our great store of knowledge and experience to double check things that we know may start to show symptoms of trouble after a few years.
Service History
You are not legally obliged to keep a written record of the service history of your crane but common sense tells us that it's a really worthwhile thing to do. It's not only useful should a Health & Safety issue ever call the equipment's maintenance into question, but it's a valuable addition should you ever want to sell your crane.
Which Is Best – Corrective Or Preventative?
Having your crane seen to on an ad-hoc basis, as and when required, is a perfectly legitimate approach that may appear cheaper. New equipment is unlikely to break down and you can keep going until it does. There are significant drawbacks, unfortunately. If you never took your new car for a regular service, it would probably run smoothly for maybe two or three years. However, swarf in the engine oil would cause undue wear on your cylinder block and knock maybe 10 years off the engine's life. That's a simplistic example, we know, but illustrates the point. All equipment, from nuclear submarines to HIABs needs a regular service for a longer life.
Of course, you need both. No matter if you religiously adhere to recommended preventative maintenance schedule of periodic servicing, something will always happen that means corrective work cannot be avoided. It could be an accident, a need to add an upgrade, retrofit, or customisation. Life is never as simple as we would like it to be.
Find out about the range of service packages available from Truck Loaders to take a weight off your mind. Call us today on 0330 999 0003 or email service@truckloaders.co.uk.