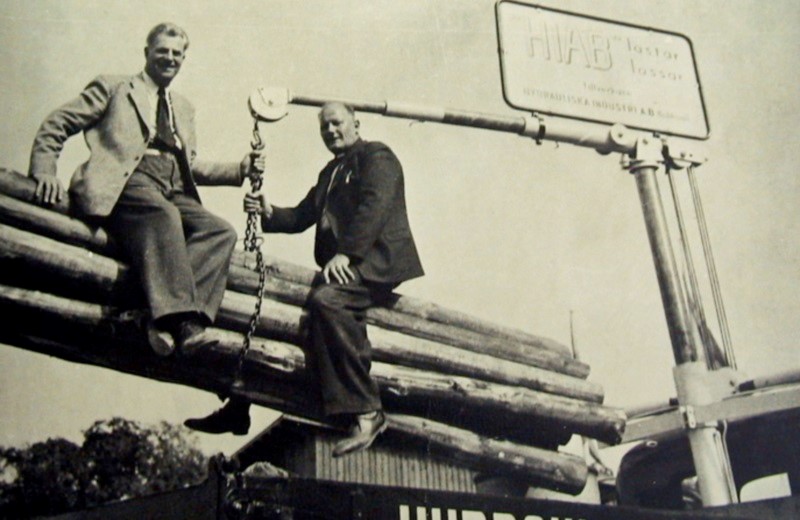 On behalf of the whole Truckloaders team we would like to offer our heartfelt congratulations to HIAB on achieving 75 years in business – the anniversary falling on 1st May 2019. HIAB celebrated the occasion by attending the 2019 Commercial Vehicle Show at the Birmingham NEC, which some of you may have visited.
On display at the HIAB stand were several of their latest multi-lift cranes, as well as the next generation of HIAB tail lifts. A lot has changed in 75 years, but HIAB cranes are still reliable workhorses for thousands of contractors in the UK, Europe and beyond – something that doesn't look like changing any time soon.
HIAB's commitment to continual improvement and product innovation is one of the reasons they command such a dominant market share after so long in business. We look forward to seeing what their team will develop next!

HIAB Repairs & Maintenance
Of course, good products need a good maintenance team behind them to keep them in great working order. This is where we play a role in the HIAB story. Truck Loaders Ltd is one of the country's leading HIAB specialists, and the place to go for businesses in need of spares, repairs and LOLER testing in the East Midlands.
We are authorised by HIAB to supply a wide range of crane parts, accessories and spares, and all our engineers are trained directly by HIAB - as well as being ALLMI certified. We can help you find and diagnose faults quickly to minimise downtime, making sense of the latest HIAB error codes and what they mean.
Spares are available next day if you only need the parts, but we also offer a supply and fit service for a wide range of multi-lift cranes and lorry loaders. In-house repairs and scheduled servicing are also available.
To arrange a service or speak to us about your requirements, call us today on 0330 999 0003.
Image Source: www.hiab.com