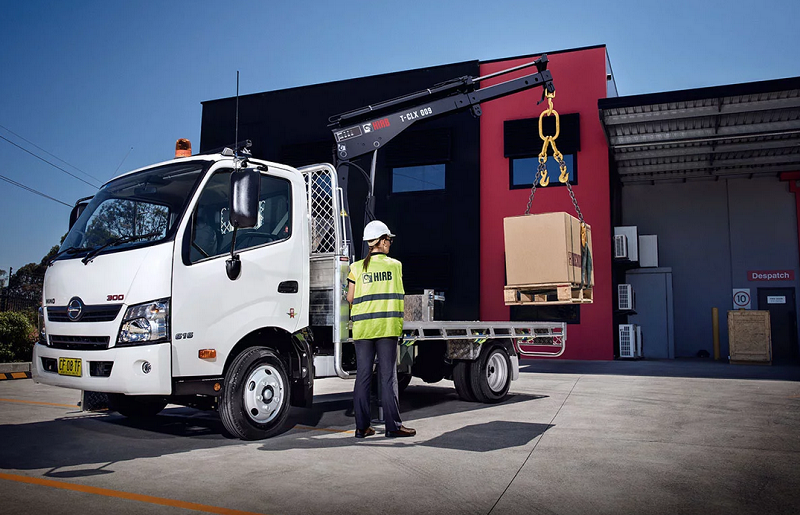 Maintaining the safety of your HIAB crane is your responsibility as an employer. This outline explains what you need to do to keep your employees safe when operating a crane.

Complying With LOLER
HIAB cranes come under the Lifting Operations and Lifting Equipment Regulations 1998 (LOLER), a set of rules produced by the Health and Safety Executive (HSE). LOLER covers the planning of your lifting operation, making sure your employees know what to do, using the equipment properly, and carrying out inspections.

Risk Assessments
Carrying out a risk assessment before a crane operation, and taking precautions against potential hazards, lessens the chances of an accident. The factors to take into consideration include people and objects in the surrounding area, the type of load you are lifting, the weather and the terrain. Identify anything that could pose a problem, and take whatever steps you can to remove or diminish the risks.

Providing A Safe Environment
You are responsible for the safety of your employees, and for taking action to keep them secure while they operate the HIAB. To prevent accidents, any areas of flooring where operators will walk should be treated with a non-slip coating. Edge protection is needed where there is a risk of falling.

Protective Clothing & Safety Equipment
You will also need to issue employees with appropriate clothing. This includes high visibility clothing so they can be seen, protective gear like steel capped boots and hard hats to prevent injuries, and protection from the environment, for example warm, waterproof clothes for bad weather, and masks if there is dust.

Operator Training & Supervision
Take extra care when younger employees are operating the crane, since they may not have the experience or awareness to spot potential dangers. Make sure they have proper training and appropriate supervision.

Safeguarding The Public
You should plan where to place the crane to minimise risks to persons and property. Where possible, keep it away from areas where members of the public will be walking, and take steps to keep people and property out of range of any dropped load, or an accidental strike from moving equipment.

Plan for safe, appropriate loads. This includes balancing and securing the load so it is always under control, and making sure the weight falls within the crane's safety margin for operation.

Carrying Out Inspections
Under LOLER, a crane must be inspected for damage and faults before you use it for the first time, after any incident that might cause damage, after repairs or modifications, and at regular intervals throughout its life. The person carrying out the inspection needs to be competent to do so, and you should keep a record of inspection dates and findings.

Maintaining Your Kit
One of the most critical factors in keeping operators safe is providing them with safe equipment, and a crane can pose a serious hazard if it malfunctions under load. Faults in the HIAB will generate an error code. We have produced a free guide to checking and diagnosing these codes, which will help you decide what action to take, so [click here] to access a free copy. If your HIAB needs maintenance or you're not sure what an error code means, get in touch with one of our engineers without delay by calling 0330 999 0003.
Image source: www.hiab.com