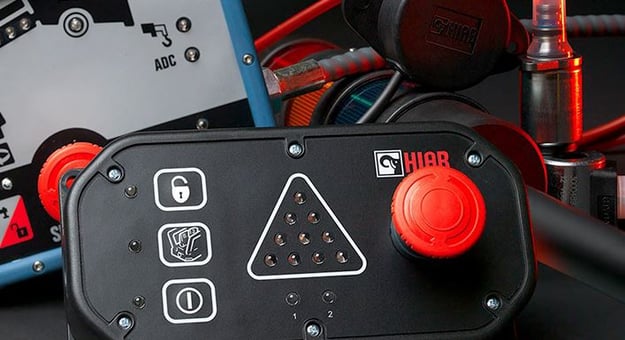 HIAB are the global market leaders for truck loading cranes, used by contractors and building merchants of all sizes across the country. Their equipment is so respected and widely used that 'HIAB' has become almost a generic term for any truck loading crane, in the same way as 'Hoover' can refer to any make of vacuum cleaner.
This is a vote of confidence for businesses that already use HIAB kit – there really is no better equipment on the market at the moment. However, it can also make it difficult to source HIAB spare parts, as there are a lot of imitation or generic parts available. This is one problem.
Another issue is knowing which HIAB spares to use. The latest series of HIAB cranes are complex machines with dozens of advanced controllers and sensors. Without the right product knowledge it is very easy to order the wrong component, wasting time and money.
Fortunately, there are solutions to both of these issues:
1) Know What The Problem Is Before You Order Any HIAB Spare Parts
At the risk of stating the obvious, check the fault has been diagnosed correctly before you order any parts. One of the great selling points of HIAB cranes are their fault codes, which accurately detect a wide range of issues before they become critical.
With their advanced fault detection system, it is tempting for some crane owners simply to order the HIAB spares they need and try their hand at the repairs themselves. However, while this may seem to be the cheaper option, it is just as likely to be a source of additional problems. HIAB fault codes vary from model to model and so it is easy to misdiagnose and order the wrong parts.
By working with a professional company you gain access to telephone support, manufacturer approved parts at preferential rates, fast, accurate diagnosis and on-site repairs whenever you need it. Furthermore, many common issues can be avoided through a schedule of planned preventative maintenance, which reduces the number of major faults and spreads the cost of maintenance.
2) Order Parts From A HIAB Approved Servicing Company
There are plenty of merchants and online retailers who claim to sell HIAB spares. However, the only way to be sure of the quality and authenticity of your product is to purchase through a HIAB approved partner company. Look for the 'HIAB Authorised Service Centre' logo on the provider's website and don't be afraid to pick up the phone and chat with them about the parts you need. A HIAB approved partner will have in-depth product knowledge so will be able to talk you through exactly what parts you need, possibly making a diagnosis over the phone.
3) Have The Correct Serial Number & Part Number
It is really important to know the serial number of your crane before you attempt to order parts. This allows your supplier/servicing company to search through 10 years of factory data to identify the correct parts for your model of crane. Just knowing the crane model does not guarantee you the right spares, as many HIAB components are updated slightly over time. You may find that the part you ordered for your crane 18 months ago will no longer fit if you ordered it again today. Have the serial number to be sure.
The HIAB part number is also important. If you know what the problem is and have identified the faulty part, locate the 7 digit part number that can be found on a white bar code sticker on cables or control boxes. The images below show examples of HIAB part numbers: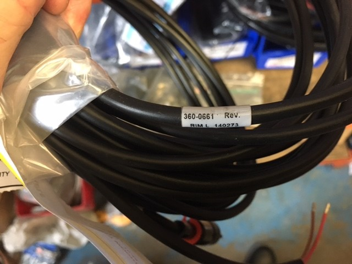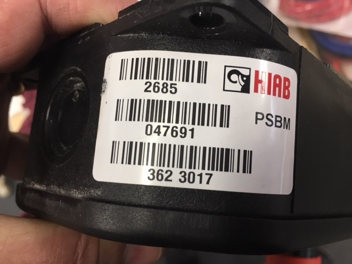 The part number is NEARLY always 7 digits long and is written in 000-0000 format. The two parts may or may not be hyphenated.
Genuine HIAB Spares From Truck Loaders
It is cheaper and faster to source your spares and servicing through an accredited HIAB repair business, such as Truck Loaders. With an extensive stock of genuine HIAB spare parts and free next day delivery on all orders, get in touch whenever you need HIAB spares. Call us for free advice on 0330 999 0003.
Guide To HIAB Fault Codes
Find out more about troubleshooting your HIAB crane in our Guide To HIAB Fault Codes. This free e-book contains useful information about fault detection, maintenance schedules and parts sourcing –a valuable resource for any HIAB crane operator. Click here to download your copy.