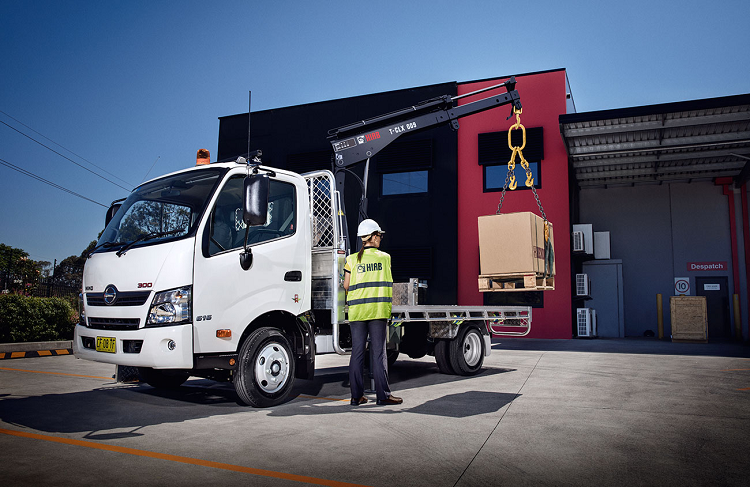 Dealing with a responsive and dependable spare parts supplier is a key element of efficient fleet maintenance. We have designed our parts service around you, our customers, to deliver exactly what you need, when you need it.
Fastest Possible Parts Service For You
You are losing money when your equipment is out of action, so you want the parts delivered as fast as possible. These are the features you want:
Wide range of parts in stock
Can get any part in 24 hours
Knowledgeable staff
Rapid nationwide delivery
It's important to know that the people you are dealing with are familiar with your equipment and can help to ensure that you are ordering the correct part. We know and understand the pressures you are operating under and how important it is to get the right part first time, and quickly. That is one of the benefits of dealing with Truck Loaders.
We can get your order delivered overnight so it arrives next day. If we don't carry the part in stock we can order it immediately direct from the HIAB parts facility and if the part is ordered before 16.00hrs it will be with you by lunchtime the next working day and all Free of delivery charge.
We Only Stock Original HIAB Parts
The importance of using original HIAB parts cannot be over stressed. It is the only way to ensure peak performance of your HIAB equipment. Genuine HIAB parts are the only ones that can be trusted. It makes sense that the manufacturers alone possess the correct specifications for that specific part and that particular model. They are identical to the parts that came with your new HIAB equipment, which means they are guaranteed to fit perfectly and perform just like the original part did.
Safety & Risk Reduction Are Paramount
Parts not manufactured by HIAB cannot be assured of the same stringent production standards. Genuine parts undergo extremely vigorous quality assurance processes because reliability, durability and longevity are the hallmarks of HIAB parts and equipment. Installing a potentially inferior part not only can have safety implications but it can also pose a risk to the smooth operation of your HIAB machine which could mean lay-ups that impact delivery schedules and contracts.
Reputation Is Their Biggest Asset – And Ours Too
As a major brand, HIAB have a reputation to maintain in the marketplace. The quality of each and every component part that goes into their lifting equipment must be such that it maintains their reputation at all times. In other words, they cannot afford to skimp on quality. Generic parts manufacturers do not have those very high standards to meet. This is what underpins the HIAB guarantee of quality. For us at Truck Loaders, this dedication to quality matches our own principles. It is how we approach the business of servicing equipment and looking after our customers. You know that you are getting the best possible when you deal with us. As far as we are concerned, it's the only way to do business.
Official HIAB Spares From Truck Loaders
Visit our website spare parts page for more information. You can also download a free copy of our Guide To HIAB Fault Codes for more info about the different HIAB error codes and how to diagnose the right parts for the right fault.